Description
For horror, chillers and sci-fi thrillers, Carma Studio presents the killer gore library!
A collection of sensory horror sure to spice up all your graphic, cringe-worthy projects.
This library focuses on the unnerving sounds of bones breaking, flesh tearing and the reactions of body manipulation, including a collection of weapon strikes and tool inflicted damage.
A variety of plant-based textures and more are included in this pack to provide your unearthed zombies with frightening, out of this world sound. And the plant variety makes for a plant texture library when in need.
Files are categorized in folders named Blood, Body, Bones, Flesh/Guts/Viscera, Flesh/Skin/Sinew, Head and Skull, Mouth, Tool Use and Weapon Attack. Multiple versions of files are in order of length, pitch, or other factors so you can hone in on your specific gorey needs.
File names include adjective descriptors as well as the materials used, such as 'celery', 'sponge' or 'slime', if you are looking for a certain texture's character.
Go ahead and Rip Tear Snap Break Stab Bite Eat Crack Peel Slice and Chop up your Fruits Vegetables Succulents Slimes Meat and more!
Royalty-free for commercial use in film, television, radio, gaming, podcasts, audio books and more.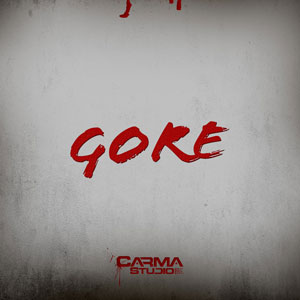 Gore - Horror SFX
Field Recordings, Location Recordings,horror,gore,halloween,SFX, sound Effects, Foleys, Royalty Free
---
Demo 1: Gore – Horror Sound Effects
"Gore – Horror Sound Effects" works in all DAWS and is 100% royalty free.
---
Zipped Contents (1.4 GB)

1,638 files categorized in 9 themed folders
Files labeled with descriptive words such as action, material used, texture, size, density
Metadata detail list as pdf
BWAV files at 48k/24bit resolution, metadata enabled
Works in all DAWS | Universal .WAV

Sounds

Gore
Blood
Beating Heart
Bloody Drips
Bubbling Carcass
Spurts
Ooze
Body Hits
Body Thumps
Bone Breaks




Sounds (Cont.)

Flesh Cuts & rips
Skull Breakers
Weapon Attacks
Scary Tools
Bites
Chewing
Falls
Smashing
Guts
Tearing



---