FIDGET HOUSE – Loops and Samples ($25 usd)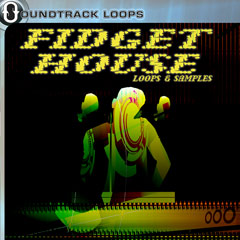 Soundtrack Loops presents the Fidget House Complete Volume 1-5  Loops.
Soundtrack Loops was the first on the scene to produce hard hitting Fidget House sound libraries and BeatPacks. The term "Fidget House" was coined as a joke by the production team of Jesse Rose and Switch but this genre is no joke. This massive kit includes the essential sounds needed to produce a Glitchy cut up style of House with big bass lines and punchy drums. You'll get Basses, individual groovebox style drum layers, Percussion, Synths, Fidget Glitches, Hits, Stabs and SFX. Garageband starter songs are also included as an added bonus. Fidget House is a must have for House producers and remixers alike.


Each Loop Pack is recorded in 24 bit audio and contain 500+MB of loops Plus bonus MP3's Demo's For BeatMaker Beat Packs you receive 4 individual BeatPacks with 16 samples each to make a total of 64 samples. This is a great opportunity to get into sample-making, and if you're thinking of becoming a stellar Ibiza DJ or just looking to create some custom tunes for nights on https://www.thinkbingo.com/, then download this pack and begin experimenting. You never know, the next tune you make might be your big hit.
Available in Apple Loops .aiff, Acid Loops .wav, Recycle Loops .rx2 and Beatmaker .bmkz