Description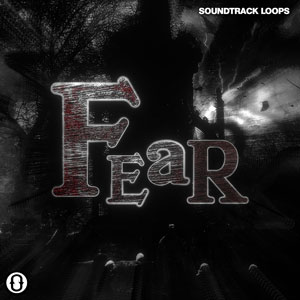 Fear - Tension Themes and Loops
Horror, Sci-Fi, Fear, Tense, Themes, Mixed Synths, Royalty Free, Cinematic, Holloween, Scary, Adonis Tsilimparis, Soundtrack Loops, Loops, WAV, APPLE, AIFF, Apple Loops, ACID Loops, Cubase, Mixcraft,Logic pro, GarageBand,Ableton,FL Studio
---
Demo 1: Fear – Tension Themes and Loops
"Fear – Tension Themes and Loops" works in all DAWS and is 100% royalty free.
---
Soundtrack Loops intros Fear – Tension Themes and Loops. Adonis Tsilimparis is no stranger to dark and disturbing music production. His last spooky Soundtrack Loops release was Hollywood Horror, a cinematic set featuring shocking symphonic gestures and studied atonalities that Adonis churned out on the momentum of an indie horror film soundtrack assignment. Continuing this trend of foreboding moods and atmospheres, here we have Fear, a set containing 123 loops in a solid collection delivered in six native BPMs ranging from 95 to 120. Compared to the shocking jolts found on Hollywood Horror, the sounds on Fear lean more toward subtle tension cues made with relatively minimal synth sequences, making it a great electronic music resource. Most of the loops on Fear are sparsely mixed affairs with strong and clear themes, and this feature, along with their metered pulses, make them perfect candidates for instant beatmaking to accompany sung or spoken vocals. All in all, what we have here is a collection of understated, minor-key themes with distinct and very musical progressions, useful for film scoring, music production, songwriting, electronic music explorations, chillout tracks, and anything that requires dialing in a bit of lowkey existential dread that favors the silent scream over more blatantly shocking forms of primal expression.
As standard practice for all loops created by the Soundtrack Loops team, Key and BPM are tagged in both metadata and file names.

Zipped Contents (876 MB)

123 Tension Themes and Loops
Various BPM
Various Keys
24 bit 48kHz Stereo Files
Works in all DAWS | Universal .WAV, & Apple Loops .AIFF Included |

Instruments

Stringed Synth Themes
Orchestral Synth Themes
Intense Synth Themes
Arpeggiated Synth Themes
Scary Synth Themes
Sci-Fi Synth Themes

Instruments (Cont.)

Moody Synth Themes
Relaxed Synth Themes
Somber Synth Themes
Deceitful Synth Themes
Dreary Synth Themes
Impactful Synth Themes