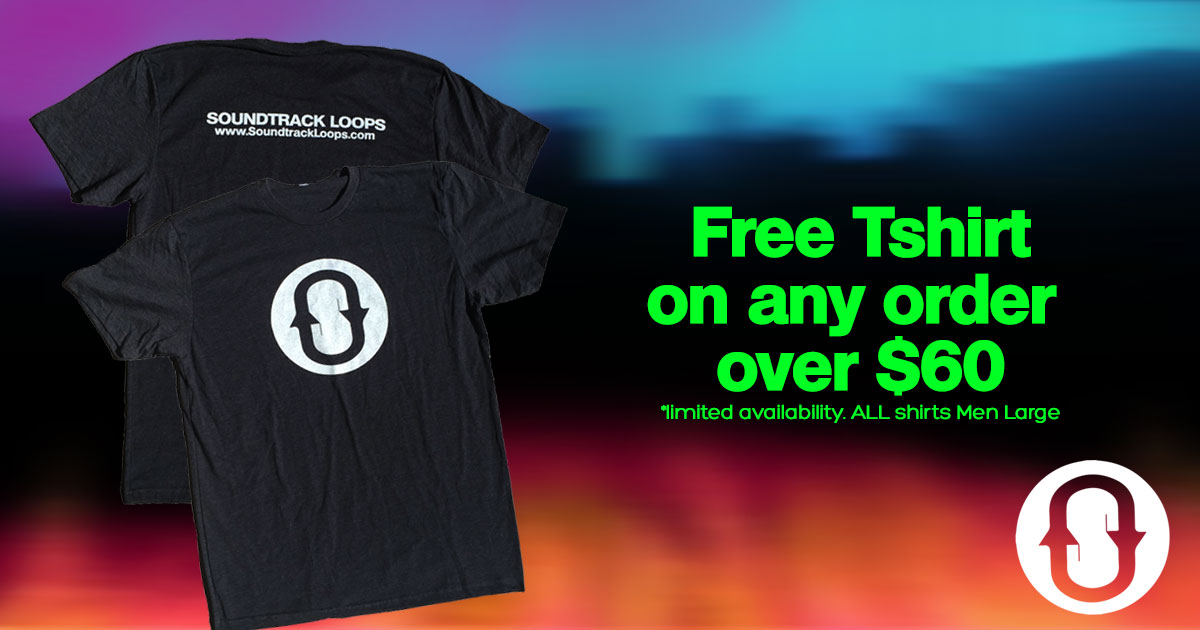 The Fine Print
Grab your exclusive T-Shirt Deal by adding a sub total of $200.00 or more worth of Soundpacks, Presets, STEMS, or software to your cart and checkout. At checkout add your coupon code: soundbuzz and click apply. A SL T-shirt will now automatically be added to your cart and your new total will equal to $60 or more because of your 70% off coupon code. We'll then send you out a free Mens Large T-shirt after address confirmation.
Add $200.00 our more of any product.
Save 70% Apply Coupon code: soundbuzz
$200.00 – 70% = $60 usd
Get Your Free Soundtrack Loops T-shirt!
*Please note we do have a limited run of Tshirts and special is set to expire once stock runs out.
*70% discount will remain available to all VSTBuzz Destroy the System owners during promotion on any subtotal ($200 or more subtotal just gets you a free shirt)
*Coupon Does not apply to VIP Bundle or On-sale items.
OVER 250+ SOUND PACKS

Loops, Samples, and Presets
100% Royalty Free

All Loops, One-shots, and Presets are royalty free and can be used in any audio / video composition with out any worries of copyright infringement.

Instant Downloads

Enjoy the freedom of downloading any sound pack, VST or DJ STEMs at anytime and to see what you already have in your account downloads.

Top Rated Audio Support

Our support is one of the most helpful in the industry. We will always respond to your questions and run 24×7 all year long.