Description
A sound library of the organic electronic world of inherent signal noise created from analog sources. All sourced from analog output jacks and speakers from audio and video equipment such as radio, tv, transmission gear, telephone, tape, vinyl, mics & speakers, sound generators and analog synths. The files have been left raw with its range of frequencies and dynamics, but have been normalized so be careful and check your volume level!
Great for those moments needing an emanation from an electronic device or creating ambient drone material for sci-fi, horror and dystopia, making glitch music or just needing a little feedback from a mic on stage or some vinyl crackle.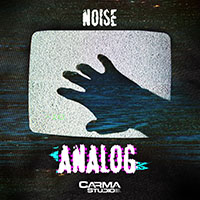 Analog Noise - Location Recordings
Field Recordings, Location Recordings,Analog Noise, Royalty Free
---
Demo 1: Analog Noise – Location Recordings
"Analog Noise – Location Recordings" works in all DAWS and is 100% royalty free.
---
Zipped Contents (4.3 GB)

327 file library of analog noise
BWAV files at 96k & 44k/24bit resolution, metadata enabled
Works in all DAWS | Universal .WAV

Locations

Hum
Buzz
Hiss
Distortion & Overdriving
Feedback Loops

Locations (cont..)

Single Malfunction
Dropouts
Crackling
Fuzz
Glitch
---