Description
Electronisounds dives deep into the frenetic side of Psy-Trance to bring you 64 twisted patches for G-Sonique Renegade VSTi. Welcome to the Sonic Rebellion!
The Renegade VSTi really shines in making perfect sounds for Psy-Trance. These patches are absolutely essential for Psy-Trance producers – they will instantly get your creativity flowing to write new tracks or finish ones you've already started.
To further kick-start your creativity, we've included 42 key-labeled kick drums, and 10 key-labeled sub kick drums!
Join the Sonic Rebellion – Grab the Renegade VSTi from G-Sonique, grab this preset pack and take your Psy-Trance productions to an elevated level!

Demo 1: Sonic Rebellion Renegade VSTi Synth Patches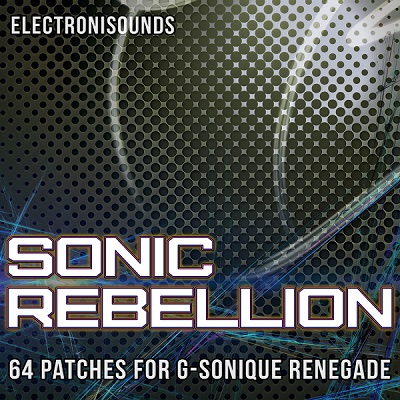 Sonic Rebellion Renegade VSTi Synth Patches
Zipped Contents (13 MB)
64 Synth Patches
52 One-Shots
24 bit 44.1 kHz Stereo.
Available in Universal .Wav,
NOTE: We used 8 instances of Renegade in the audio demo. All melodic sounds are made with Renegade. All drum sounds are from other Electronisounds sample packs.