Description
Get ready to blow the roof off and fill the dance floor with 100 club-banging patches for Dune 2 VST "Renegade EDM " Dune 2 VST Patches
Electronisounds presents "Renegade EDM".
Dune 2 VST is an amazing synth and these distinct sounds will help you take your tracks into deep melodic bliss! These are without question some of the best sounding patches we've ever programmed!
We've got all your EDM needs covered with deep gritty-grimey basses, crushed & modulated dubstep basses, hard-knocking house basses, epic leads, perfect punchy plucks, smooth pads, dreamy reverb-soaked arps, modulated sequences and so much more!
These patches are perfect for all genres of EDM such as: House, Electro, Dubstep, Trance & Psy-Trance, Techno, Hard Dance, Underground, Drum and Bass, Breaks, Chillout, Hip-Hop, Glitch-hop, Complextro & more.
Demo 1: Dune 2 VST Patches – Renegade EDM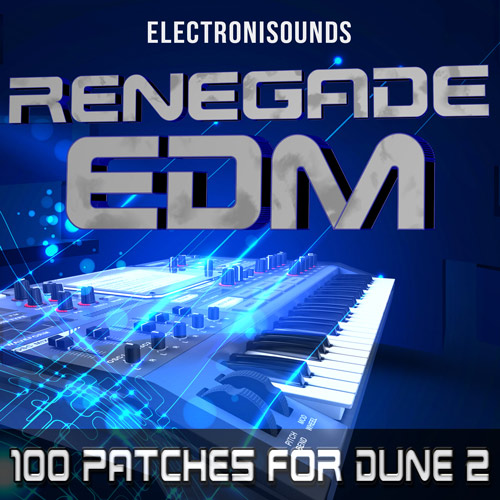 Dune 2 VST Patches - Renegade EDM