Description
Exclusive formatting only available from Soundtrack Loops
This is the Dubstep sample pack you've been waiting for: bass, beats, stutters, glitches, wobbles, wubs, synths, midi, drums, stabs and hits — 1,078 samples! Welcome to DUBSTEP CYBORG CARTEL!
It is the year 2500 and our own creation, the cyborgs have taken over the planet.With human influence and culture destroyed, the cyborgs have organized their own competitive cartels, each claiming to produce the most wicked Dubstep beats around. Through the PA systems of the decaying metropolises can be heard nothing but brain-rattling Dbstep – day and night (these cyborgs sure like their Dubstep!).
There are NO construction kits on "DUBSTEP CYBORG CARTEL" — This sample library is for DJ's and producers who want to make their own UNIQUE Dubstep tracks! We've included an EPIC selection of One-Shots for you to program your own beats, bass and melodics from scratch! Everything you need to produce complete tracks from the ground up or embellish your existing productions is in this pack.
"DUBSTEP CYBORG CARTEL" is 100% royalty free, meaning you can add all of these elements to your sound without worrying about any sample clearance hassle! This library is a perfect companion to our other Dubstep loops and sample collections.
Demo 1: Dubstep Cyborg Loops and Midi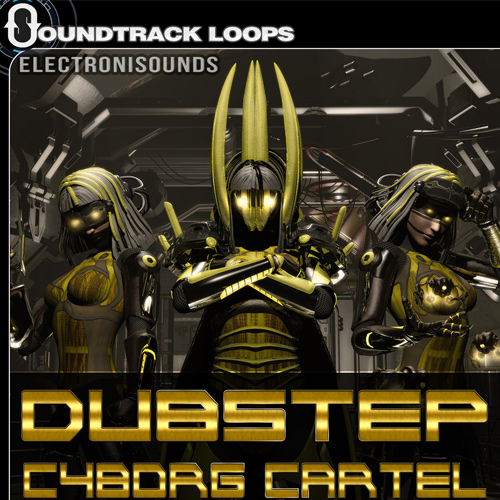 Dubstep Cyborg Loops and Midi Demo 1
Demo 2: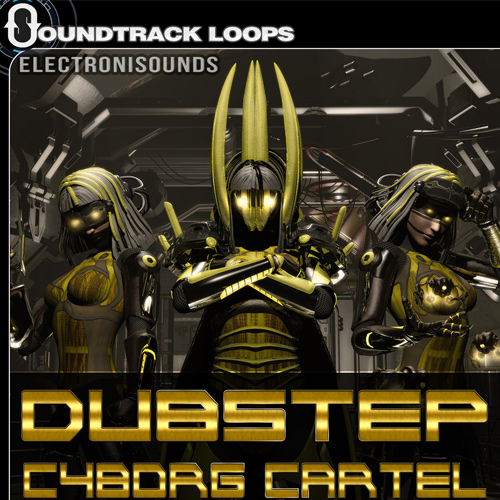 Dubstep Cyborg Loops and Midi Demo 2