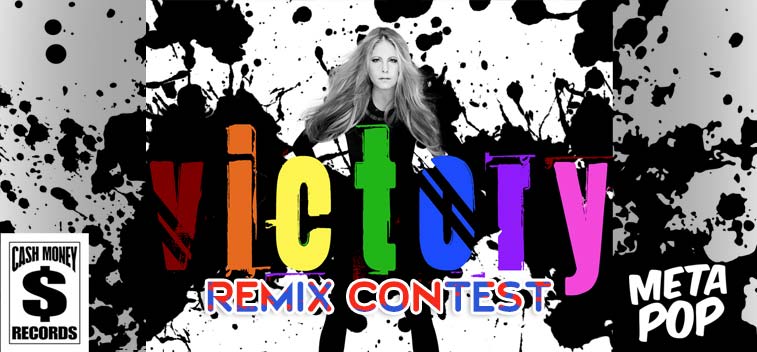 Winner! Matthew Meel
Listen to the winning remix selected by Cash Money Records.

Soundtrack Loops and Meta Pop team up with an exclusive remix contest by Cash Money Records featuring Karine Hannah's Victory
---
Competition Information
Got what it takes to become our next Remix this champion? Enter the Karine Hannah's "Victory" (Cash Money Records) remix contest by August 10th, 2016 for your chance to win an exclusive prize.
Get the original track STEMS so you can create your own unique remix of this future anthem, spotlighting your signature sound. Make your mark on MetaPop now.
Enter Remix Contest Here
---
Artist Bio
Karine Hannah is back with her new single "Victory," the follow up to her top ten club hit "I'm Burning Up" with Grammy Winning artist and producer, Dave Audé. "Victory" is an inspirational and empowering anthem that showcases Karine's incredible voice. The single was released on Cash Money Records on June 3, 2016.
---
Upload your remix by August 10th, 2016 to win!
Prizes include:
Grand Prize: $Worth $1,000+
Includes a commercial release on Cash Money Records, Spotify, Apple Music, Beatport, a copy of Native Instruments Komplete, and a $250.00 gift card from soundtrackloops.com.
Judged by Cash Money and Karine Hannah.
---
Visit our sponsors page!
Anyone affiliated with the sponsors, companies, and their relatives involved may not enter. The competition starts July 20th, 2016 and is open to the entire globe. All entries must be fully submitted by midnight US CST on August 10th, 2016. Entrants must be at least 13 years of age. Registration is required to participate and to download content. Entrants must provide accurate contact information. Winners will be chosen at random.