Studio Wormbone is a compact and efficient state of the art recording and production facility located in a quite forest setting just outside the Emerald City of Seattle Washington. It's owned and managed by Trevor Dutton and specializes in sound design, all aspects of electronic music, and cutting edge audio production.
Studio WB is a prime resource for TV/film score/game soundtracks, mixing and remixing, demo mastering, voiceovers, and corporate/advertising/internet audio productions. Also available is a vast one-of-a-kind catalog of previously unlicensed prerecorded sounds and effects, created at Studio WB.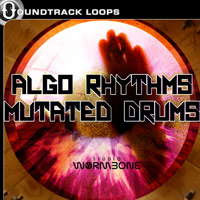 Re-align your mindset to a new rhythmic paradigm. Music's foundation has now been reshaped, redeveloped, reborn. It's a wild and vivid emergence, and it's all yours with Studio Wormbone's Mutated Drum Loops . Mutated Drum Loops is an anomaly. This group of samples takes the idea of your standard loop and transmogrifies it into a form factor like no other. What would a backward disco beat sound like if it were dipped in nuclear liquid? 100 Loops total . Soundtrack Loops provided advance formatting that you will get no where else.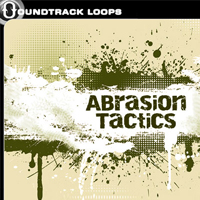 Soundtrack Loops Welcomes Studio Wormbone "Abrasion Tactics - Loops and Samples". Gnarled, jarring, bombastic, and heinous are just a few adjectives to describe the forceful nature of this unique collection. These are not sounds for the weak of heart, but rather for those people courageous of will. They are about as gentle as a hand grenade - up front, domineering, in-your-face, and insistent that listeners pay attention, while maintaining a sleek and stylish musicality throughout. Included are 30 damaged drum loops, 28 mutilated guitar and bass FX, 50 volatile synth FX, 36 brutish synth hits, 27 striking synth loops, and 14 deformed vox FX. All sounds were invented (and tormented) with the finest boutique hardware signal processors and bleeding edge software available. Good for Industrial, Experimental, Techno, and just about any other genre that calls for some wild Synth sounds and effects.
They are also universal formats so you make one purchase and choose your favorite file format from Apple, Wav, .Ogg and Recycle. 24 bit 44.1kHz Stereo ACIDized WAV, Apple-looped AIFF, Recycle RX2, and Pocket Media OGG
Updating...
*Studio Wormbone, *looptastic pro, *.Ogg , *Acid Loops, *Apple Loops * Recycle Loops