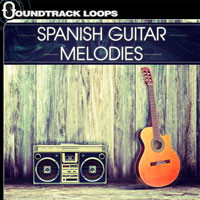 "Spanish Guitar Melodies" Acoustic Guitar Loops – From talented guitarist and producer Adonis Tsilimparis and Soundtrack Loops. Contains 100 precise acoustic spanish guitar loops in a rage of tempos from 90 BPM to 110 BPM. Styles of Spanish guitar play are Bailamos, Lucha, Peligro, Cantina, Placido, Guajira, and Sonrisa to name a few. Each guitar loop has been matched to tempo and click. Great for use in Hip Hop, Trap, Chillout or EDM. These are very sexy guitar melodies and can be used in any composition from video to live performances. Each guitar loop has had audio surgery from the Soundtrack Loops team to give you the best sounding on rhythm spanish guitar samples available on the market. All loops are 100% guarantee to perform flawlessly in any DAW. Each loop is labeled with key and tempo in the filename and assigned metadata. 24bit 44.1 kHz Stereo.


Zipped Contents (201 mb)
100 Loops
24 bit 44.1 kHz Stereo.
Available formats are Apple Looped Aiff, Acidized .Wav and Ableton Live Pack .Alp
(*NOTE: Drums used in demo are from Loop Theory – Tokyo Downtempo and are sold separately.)
Brazilian Lounge (Live Loop Sessions) is the work of professional keyboardist Thiago Pinheiro of Brazil who has performed with such talents as Stevie Wonder, drummer Guilio Figueroa, keyboardist John Hobart, and bassist Evren Edler. Thiago together with Guilio, John and Evren recorded the live sessions in Studio City, California at the infamous Studio City Sound. Under the command of producer Jason Donnelly and engineer Thom (Owner of Studio City Sound) these live sessions were tracked, hand quantized, and looped to perfection for that smooth and jazzy Brazilian Lounge style. The focus here was to showcase a piano and rhodes heavy collection that could effectively feature Thiago's limitless creativity. This piano and rhodes heavy collection also has bass lines, percussion, brass, organs, guitars, and drums to give it construction kit appeal. Each piano and rhodes performance is 16 to 32 bars in length with a lot of different creative templates to choose from. There are thousands of sections to cut and edit to make your own new material. At over 2 gigs these live handcrafted timeless loops and one-shots is the one that you will have a life-long appeal to. Your go to for the most amazing and complex melodies and rhythms the great people of Brazil have to offer. Inspired by groups with the likeness of Thievery Corporation. 24 bit 44.1kHz Stereo.

*Bonus:
As an extra special feature we have spent even more time to give you mapped out drum kit to use in NI Battery, NI Kontakt, Logic .esx, Reason .stx and NI reaktor .map. Each mapped drum kit is hand adjusted to make you feel like you are actually playing that instrument. 100% satisfaction guaranteed!
Zipped Contents
(2.23 GB)
521 Loops
198 One-Shots
24 bit 44.1 kHz Stereo.
Available formats are Apple Looped Aiff, Acidized .Wav
*Bonus 12 Drum Kit's Mapped for use in NI Kontakt, NI Battery, NI Reaktor, Logic .EXS & Reason .SXT
(*note we have separated these into 3 downloads Pack 1 – 1.23 gigs, Pack 2 – 990 mb, Kits – 74 mb, to assure successful download)

Media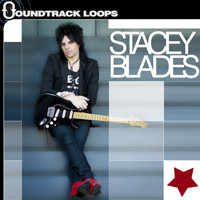 Stacey Blades Pro Sessions Guitar Stems is a well-rounded royalty free set of multi-purpose Rock guitar performances for your studio. It places the sounds of the pros right at your finger tips. Perfect – whether you're looking for inspiration or want to drop a wicked solo into the mix. Stacked with mostly electric guitars, this library rips, but it also includes a few acoustic guitar sets for your more vulnerable productions. Drop any stem into your mix as a whole or slice it into bits and create something new. Read the rest of this entry »
Red Dragon V2.0 comes PACKED with 998 patches hand-crafted by TWENTY SEVEN talented sound designers!

 From these programmers you will enjoy a large and capable sound palette exploding with analog goodness and featuring enough variety to make the Red Dragon useful in many different genres of electronic music. Pads, textures, leads, fx, basses, organs, retro emulations and much Read the rest of this entry »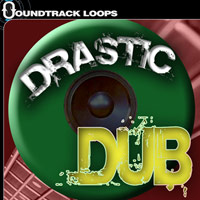 Put a little more Dub in your Dubstep and Hip Hop! Drastic Dub by Charles Heart is a collection of some of the deepest Dub loops known to man. This set is good for Dub, Reggae, and Dubstep. Fix-a-Flat (Charles Hart aka Urban Dubsmith) has done it once again with this new release. It's so dubby! You'll get 20 construction kits. Sounds include bass, guitar, hi hats, pads, pianos, kicks, snare, percussion, and more. 220 loops 24 bit 44.1 khz stereo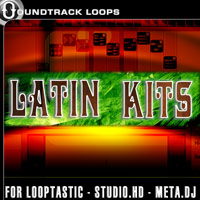 Latin Kits is a combined pack of samples from our best loop library Latin Percussions and Latin Instruments. Samples are compressed down and meticulously crafted for your iPhone and or iPad. There is a total of 10 Kits for use in Looptastic Pro, Studio.HD and Meta.DJ iOS apps developed by SoundTrends. Read the rest of this entry »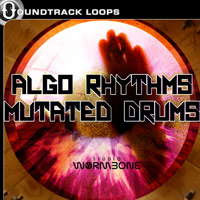 Re-align your mindset to a new rhythmic paradigm. Music's foundation has now been reshaped, redeveloped, reborn. It's a wild and vivid emergence, and it's all yours with Studio Wormbone's Mutated Drum Loops . Mutated Drum Loops is an anomaly. Read the rest of this entry »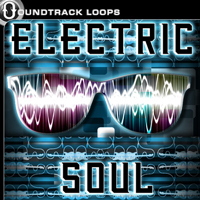 The producers from Stylus Loops and Soundtrack Loops team up to bring you Electric Soul. This pack is perfect for adding some Soul to your mixes. Genres include Blues Rock, Funk Reggae, and R & B. You'll get live instruments by live players. Read the rest of this entry »
VIP Pass:


The VIP Bundle grants you an all-access pass to over 80 deluxe loop libraries – with more released every month. This A-list collection is perfect for professional sound designers, composers, and active DJs. Each and every loop is royalty free which means there's no extra cost to use in productions. For the exchange of $299, you'll receive:


1. Nearly 100,000 royalty free quality loops in multiple formats (Acid, Wav, Rex, Recycle, Apple, Garageband, Logic, VSTi, Synth Patches, Battery , NI, Looptastic Pro, and Beatmaker).


2. Unrestrained access for a full year, including cloud storage.


3. Bragging rights and swagger, not to mention future discounts to make sure you stay behind the velvet rope.



Not only are you smart to buy this collection but you're also lucky if you do it now. PayPal is offering six months of No Payments/No Interest (if you pay in full at the end of six months). This means that you can buy and access the Bundle today and make no payments for another 5 months and 30-ish days. Just think of all the music you can make in that time! At $299 – the VIP Bundle just paid for itself.
Please Note: A manual set-up is required to access our vault of all loops and formats. Each purchaser will receive an e-mail invitation and instructions on how to gain access and begin their downloads.
Guarantee
For 1 full year you gain access to our Loops and Samples Cloud Service that allows you to freely download to your computer or idevices at any time during that year subscription. All loops and samples are guaranteed to work in any DAW.
Formats
All Formats are included:
ACIDized .wav
Apple Loop .aiff
Recycle Loop .rx2
Ableton Live .alp
Looptastic Kits
Beatmaker Beatpacks.
VSTi Plugins
Ogg Loops
Reason Refills .rfl
Stylus RMX .rmx
NanoStudio TRG-16 Kits
Battery 3 Kits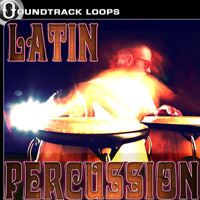 Soundtrack Loops Latin Percussion Loops & Samples includes seven Latin genres. They are son montuno, bossa, samba, bolero, afro cuban in 6/8, cha cha cha, and timba. Each genre includes all of the traditional percussion elements plus some non-traditional drum kit beats to replace the timbale rhythms. Read the rest of this entry »
Old Price: $34.95
Price: $24.95
You save: $10.00! (28.61%)
Sale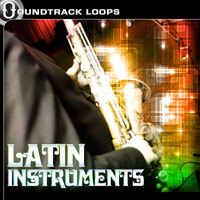 Soundtrack Loops Latin Instruments Loops & Samples includes seven Latin genres. They are son montuno, bossa, samba, bolero, afro cuban in 6/8, cha cha cha, and timba. Each genre includes all of the traditional instruments elements plus some non-traditional. Read the rest of this entry »
Updating…