Exclusive till the end of the month of April!
Electronisounds' return to MIDI is nothing short of amazing! This is a complete audio sample library for the producer or enthusiast. There are a total of 161 loops and 101 MIDI files to give you more control over your production. Also included are slick slices of Recycle drum loops for you to whip out a new beat. Or use the many one-shots and create an entirely unique drum kit. This sample library is optimal for making Tech House, House, Chillout, Hip Hop or any genre under your mastery. With MIDI involved, your options are limitless. Read the rest of this entry »
Criminal Tech House is the loop child of a courageous collaboration between ElectroniSounds and Soundtrack Loops. This brilliant mix of audio and formatting brings you one of the most essential Tech House bundles for use in any DAW. Criminal Tech House contains four massive construction kits that include multi-sampled loops, FX, synth shots, vocal, mixed beats, basses, drum one-shots, MIDI, and other audio elements. Think DJ Tools and four-on-the-floor rhythms of sneaky synths and growling basses and you'll be close to the power of this library. 24 bit 44.1 kHz Stereo.




Zipped Contents
4 Loop Folders (86 total Loops)
4 MIDI Folders (14 MIDI Files)
5 One Shot Folders (258 One Shot Samples)
+Bonus Download of 5 Preset Kits Mapped for Reason NN-XT, Logic EXS, NI Battery 3, Cakewalk SFZ, and NI Kontakt
24 bit 44.1kHz Stereo
Available formats are Apple Looped Aiff, Acidized .Wav and Ableton Live Pack .ALP



Grimy Glitch Beats by Elfkowitz is a glitched out set of beats for producing Dubstep, Gltich, IDM, Break Beat, Bass, and DNB. Tempos range from 80 to 150 BPM. There are mixed beats as well as glitch percussion, hi hats, and synths. There is also a subby set of 808 kick basses for your Bass dropping pleasure. All loops are formatted to work in any DAW, cut to perfection, and have key signature and BPM data within the file names as well as the meta data. 139 loops. 24 bit 44.1kHz Stereo
Caverns is a hauntingly beautiful collection of soundscapes for dark ambient space music. Sound designer Hans Brunning used select sound sources and harmonics through a custom DSP chain to achieve these deeply slow evolving textures. Each continuous sound loop is seamless at it's looping point to create infinite cavernous sound beds. Read the rest of this entry »
Welcome to Junebug's MIDI Madness! from ElectroniSounds. You've just hit the jack-pot, my friend! With over 325 midi loops of all varieties, you can create new tracks, or embellish existing ones effortlessly! Everything you need to put together electronic music is featured here: from phat drumbeats to string runs. Read the rest of this entry »
Over 420 midi loops of all varieties and genre's, you can create new tracks, or embellish existing ones effortlessly! Everything you need to put together all styles of electronic music is featured here: from phat drumbeats, string runs, organ loops and riffs – even arps and basslines. Over SIX YEARS in the making! Read the rest of this entry »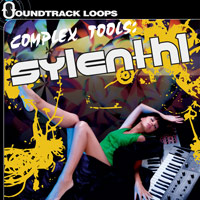 WM Entertainment delivers a cutting edge set of 64 presets for Lennars Digital Sylenth1 called Complex Tools. Complex Tools has everything you'll need for your next club-banger. It features speaker-blowing Electro House basses, Complextro wobbles, stacked synth sounds, Progressive House plucks, lush pads, and white noise FX. Taking inspiration from the biggest names in the industry like Dada Life, Porter Robinson, Afrojack, and Miles Dyson. Each designed by modern industry standards to give you that extra play & go option which allows you to make your own productions faster and easier. Good for Electro House, Complextro, and Progressive House productions. Includes 64 Sylenth1 presets 30 Bass Presets 22 Synth Presets 4 Pad Presets 4 Pluck Presets 2 Vox Presets 2 FX Presets. NOTE This pack contains Sylenth1 presets only. Some FX and drums used in the audio demo are NOT included in the pack. Download content: 64 Sylenth1 presets,12 Mb zipped (15,7 MB unzipped),product format fxb. NO LOOPS OR SAMPLES JUST SYNTH PATCHES FOR SYLENTH1.
Soundtrack Loops and producers JAMEZ and J KEYZ bust out the Virus to bring you Sick Synths. 100 loops in all 50 in 140 BPM/ 50 in 120 BPM and various keys. Good for producing all genres in EDM. ACIDized WAV, Apple Looped AIFF, Ableton Live Pack, and Recycle RX2 100 Synth Loops 24bit 44k Stereo. Available in ACIDized WAV, Apple Looped AIFF, Ableton Live Pack and Recycle RX2 Read the rest of this entry »
ILLUSTRATED is singer/songwriter/producer Sean Layton. Illustrated's debut release entitled Mental Drug elements of EDM, Dubstep, and Electro House with thought provoking lyrics and catchy vocal hooks. Includes five songs. 24 bit WAV and 320kbps MP3 files provided for one low exclusive price. Released on Solar Sound Records
WM Entertainment serve up a melodic smorgasbord of bass, lead, FX and pad presets for Sylenth1. Custom designed for progressive and electro house producers, these patches are primed for an assault on the mainroom.
Comprising of 64 presets, the collection covers all musical elements in the trademark WM style – sure to please the most demanding of mainroom producers.
Read the rest of this entry »
WM Patches: Albino 3′ injects Rob Papen's powerful Albino 3 synth with 112 brand new patches (not audio loops) from Wolsfraektroes Music.
Read the rest of this entry »
Soundtrack Loops welcomes another new addition to it's ever expanding producer labels. Wolsfraektroes Music brings you Electro Club Sounds. 20 hard edged and powerful construction kits perfect for Tech, Electro, and Progressive House music. Read the rest of this entry »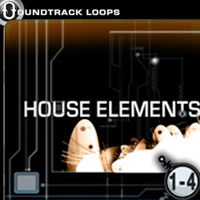 House Elements Beatmaker Beatpacks By Soundtrack Loops Producers.
Each Beatpack contains one-shots from our complete House Elements loop library. You will find 4 Beatmaker Beatpacks in .BMKZ format for easy installation. With Disco House, Trance, Electro, Minimal and Hard House. Your next dance floor track will surely be a hit. Read the rest of this entry »
Updating…