Peace Love Productions announces Wobble Talk Dubstep Synths, Basses and SFX. Inspired by artists Noisia. Skrillex, and Skream to name a few. All those insane hard to find modern Dubstep and Brostep bass sounds are here in this tight little pack We must warn you, this is not a construction. Sounds included, RoboBasses, Synths, SFX, and Drums. This is the perfect collection of loops for the sound designer at heart. These samples and loops were created with editing in mind. Cut and splice them. Chop them them up. Make them your own tune! This is the dark "growly" side of Dubstep and Bass music. In total there are 97 loops and 40 oneshots. Also includes some drums to get your project started. Produced by Dj Puzzle. He also just produced five new Dubstep construction kits for Sony Creative Software.
24 bit 44.1kHz Stereo ACIDized WAV, Apple-looped Aiff, and Recycle RX2 Available
Choose Pro Pack and Download them all at a 25% discount $19.95 USD
Growlers & Screamers will put you on the fast track for producing authentic modern Dubstep within minutes. All of those hard to find sounds are included. Sounds like punchy snares, growling basses, buzzing saw basses, deep sub basses, speaker thrashing screamer synths, brain twisting synth effects, wobbles, leads, energizing arpeggiators, catchy lead hooks, bends, bounces, hyped SFX, talking vowel synths, mixed beats, chest pounding kicks, 8 bit game sounds, and trancey hooks. This is not a mindless construction kit full of premade songs left over on some random producer's hard drive. Growlers & Screamers is a set of sounds for the samplist at heart. We saved you time that you would have spent on sound design by making the sickest patches and then mixing them down as extremely flexible loops and samples. Load them into your sampler of choice and start playing now. 147 loops in total PLUS 135 promo drum one-shots and 27 promo loops from a few other Dubstep releases by the same producer. 24 bit 44.1 kHz Stereo.
FUNKSTEP combines the wobbley robotic sound of Dubstep with the tempos and elements of Electro Funk. Use these sounds to simply add growling basses or high laser zapping leads to your tunes. FUNKSTEP comes with enough material to compose an entire EP (5 construction kits). This is a solid pack for those on a budget. There are 108 loops and 135 drum one-shot samples in total. Read the rest of this entry »
WARNING: This is not a traditional construction kit. It is not a simple audio puzzle. It is however a wicked set of loops and samples for creating speaker thrashing, face melting, Dubstep drops. From the producers of the chart topping release Wobble Talk comes Wicked Drops. Sounds include Laser Basses, Heavy Basses, RoboBasses, Wobbles, SFX, Leads, Kicks, Snares, Hi Hats, Build Ups, Risers, Chord Stabs, and Read the rest of this entry »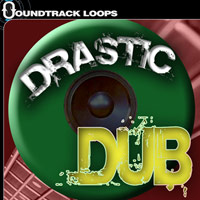 Put a little more Dub in your Dubstep and Hip Hop! Drastic Dub by Charles Heart is a collection of some of the deepest Dub loops known to man. This set is good for Dub, Reggae, and Dubstep. Fix-a-Flat (Charles Hart aka Urban Dubsmith) has done it once again with this new release. It's so dubby! You'll get 20 construction kits. Sounds include bass, guitar, hi hats, pads, pianos, kicks, snare, percussion, and more. 220 loops 24 bit 44.1 khz stereo
'Clubstep' is the FIRST set of loops to cross EDM and Dubstep into one package. These loops and samples will get you producing banging Dubstep with a hint of 4 on the floor Electro House, NRG, and Tech House for the main room. All those hard to find Dubstep and Dance sounds are here. Read the rest of this entry »
Put some Dub in your Dubstep and Hip Hop! Atmospheric Dub is a collection of bass heavy, soothing loop arrangements featuring lush, airy synth chords and downtempo drums. This loop set is good for Dub, Reggae, and Dubstep. Fix-a-Flat has struck a balance of the soaring sounds of ambience and the grounded roots of dub. With consistency of bpm and key among kits, the producer receives a wide range of possibility in mixing and matching loops. 244 Loops 24bit 44.1kHz Stereo files.
Free Dubstep TRG-16 Drum Pads for NanoStudio iPhone and iPad app. We enjoy our NanoStudio app so much but felt it was missing more options for the TRG-16 Drum Pads. So what did we do? We made an awesome Dubstep kit just for NanoStudio as a free download. Hows that! Just add to your cart and checkout. It's free and you get a download link immediately.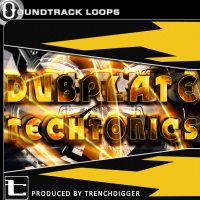 Dubplate Techtonics – Drum N Bass vs. Dubstep, by producer Trenchdigger. Detroit native Trenchdigger crafted 6 massive construction kits containing a total of 200 hard hitting Dubstep and Drum n Bass loops. Read the rest of this entry »
VIP Pass:


The VIP Bundle grants you an all-access pass to over 80 deluxe loop libraries – with more released every month. This A-list collection is perfect for professional sound designers, composers, and active DJs. Each and every loop is royalty free which means there's no extra cost to use in productions. For the exchange of $299, you'll receive:


1. Nearly 100,000 royalty free quality loops in multiple formats (Acid, Wav, Rex, Recycle, Apple, Garageband, Logic, VSTi, Synth Patches, Battery , NI, Looptastic Pro, and Beatmaker).


2. Unrestrained access for a full year, including cloud storage.


3. Bragging rights and swagger, not to mention future discounts to make sure you stay behind the velvet rope.



Not only are you smart to buy this collection but you're also lucky if you do it now. PayPal is offering six months of No Payments/No Interest (if you pay in full at the end of six months). This means that you can buy and access the Bundle today and make no payments for another 5 months and 30-ish days. Just think of all the music you can make in that time! At $299 – the VIP Bundle just paid for itself.
Please Note: A manual set-up is required to access our vault of all loops and formats. Each purchaser will receive an e-mail invitation and instructions on how to gain access and begin their downloads.
Guarantee
For 1 full year you gain access to our Loops and Samples Cloud Service that allows you to freely download to your computer or idevices at any time during that year subscription. All loops and samples are guaranteed to work in any DAW.
Formats
All Formats are included:
ACIDized .wav
Apple Loop .aiff
Recycle Loop .rx2
Ableton Live .alp
Looptastic Kits
Beatmaker Beatpacks.
VSTi Plugins
Ogg Loops
Reason Refills .rfl
Stylus RMX .rmx
NanoStudio TRG-16 Kits
Battery 3 Kits
Updating…